Wowzers, it's been a while since I've used this.
eue;;
Basically spent last month getting addicted to K-ON! as I had Mugi Figma && Nendo incoming.
Watched it, loved it, now want the rest of the band as Figma && Nendo. Jesus christ this hobby is addictive.
I'm still rather far out of the doll community, I've been enjoying buying other things and not doll things lately. I promise I'll get back into the swing of things at some point, it's just difficult because I'm all 'OMGWANTNOW' at a couple of dolls that'll take me a looooong while to save for, buy and complete. Blaagh, impatience.
As an apology, have some caek twins;;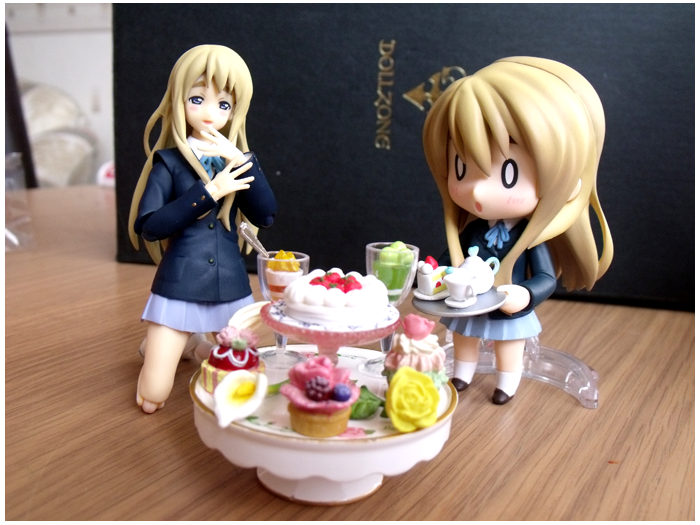 (Please excuse the shitty picture quality eue;; )
Feelin':
thirsty
Headbangin' : Alejandro - Lady GaGa